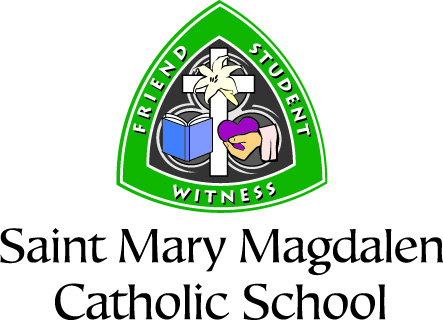 8750 Magdalen Avenue Brentwood, MO 63144
Telephone 314-961-0149

Kathy Wiseman, Principal

Click here to go to St. Mary Magdalen's website!

The Philosophy and Mission
Of
St. Mary Magdalen School
We, the Priests, Parents, Administration, and Staff of St. Mary Magdalen School believe. . .
. . . that we respect, love, and educate our children in a safe and nurturing environment.
. . . that parents, as the primary Christian role models for their children, have entrusted them to the
faculty and staff to provide a Catholic education.
. . . that all programs will enhance the spiritual, academic, emotional, and physical development of each child.
. . . that our children continue to grow in their faith, respect and duty toward self and others, and in their 
responsibility to and in the world.
. . . that St. Mary Magdalen School empowers the children to live lives of prayer, service, and strong moral 
values; thereby, demonstrating a visible Christian community.
---
Technology Sponsors
To become a sponsor for St. Mary Magdalen please contact your school office.
powered by


---