A: To mark a student tardy, go below the lunch ordering box and you will see a smaller, rectangular
box. You will be able to select an absent student name from the drop down, type in the number
of minutes late and then mark them Tardy.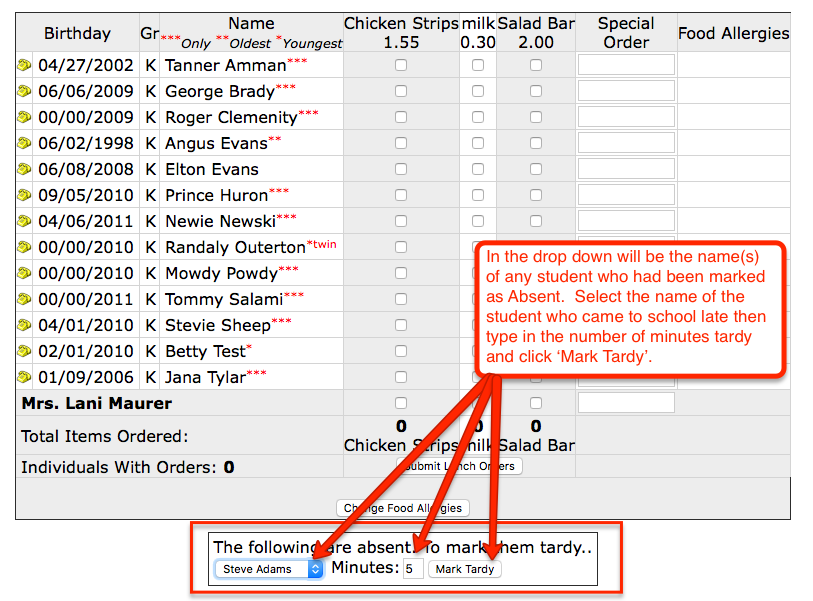 Please note - In order for a teacher to mark a student Tardy, the teacher must first mark them as
Absent.